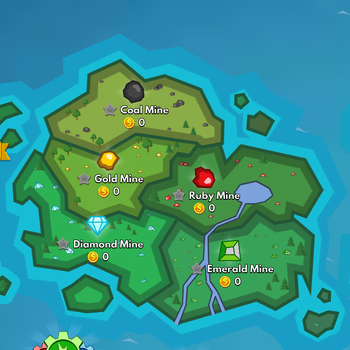 The is the first continent available in Idle Miner Tycoon.
Here you collect normal Cash which is only valid on the Grass Continent / for Grass/yellow items like "green" Research Points (green Skill Points), and to buy Mainland Mines for you to earn green Gems.

The Grass Continent has 5 different mines:
All 5 mines have a unique and different design.

The costs to unlock the mines are:
When you have all 5 mines unlocked, you can tap on the "$ Collect" button on the right of the world map: